I read a lot of really great books this year, so I thought I'd write up a list of my favorites. (There are some I loved that didn't end up on this "favorites" list, but that doesn't mean they weren't good! Just take a look at my Goodreads to see what all I've read). Also, I cheated and listed a few books that were published last year but I only got around to this year.
In no particular order: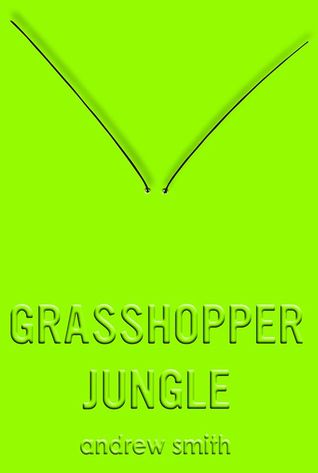 Grasshopper Jungle
This book. Guys, THIS BOOK. It is one of the strangest books I have ever read, and that's one of the many reasons why I love it. On the surface it's about an apocalyptic infestation of killer grasshoppers, but underlying that is a beautiful story about a Polish boy who tells the reader his family history throughout the book and relates it to his current struggle with bisexuality. There's a lot going on, but it's told in such an insightful, funny, and thought-provoking way that the end result is just beautiful.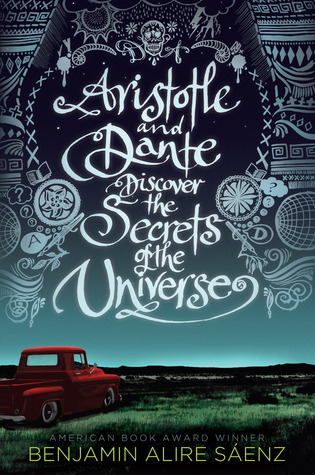 Aristotle and Dante Discover the Secrets of the Universe (2012)
The writing is simple and philosophical in this book, and creates a very smooth, engaging read. The two Mexican-American boys in this novel stole my heart; they are both so believable and adorable that I wanted to hug them on every page. Their struggle to understand their love for one another, and to understand themselves, caught me up in the novel's world and wouldn't let me go even long after I put it down.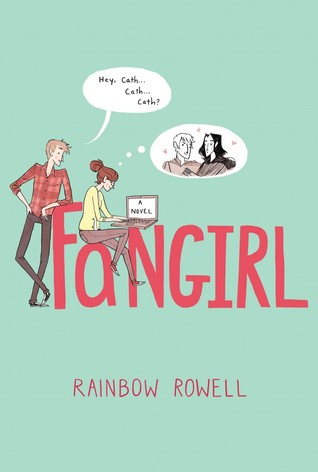 Fangirl (2013)
For a long time (until roughly five minutes ago) I thought this book was published this year. Well, no matter the pub date, this book is AMAZING. I found the main character, Cath, incredibly relatable. She's so wrapped up in her writing and the fictional world of Simon Snow (aka Harry Potter) that she can't seem to function in college the way she wants to, but still has to find a balance between the real world and her own world. Also, Levi is great.
Eleanor and Park (2013)
Basically I just love anything out of Rainbow Rowell. I was amazed by how hard this book hit me in the feels. I mean, seriously, the feels. It starts when an unconventional girl and an unconventional boy start sitting together on the bus, which blows into a startling romance that has them risking social rejection, abuse, and separation. Both hilarious and heartbreaking.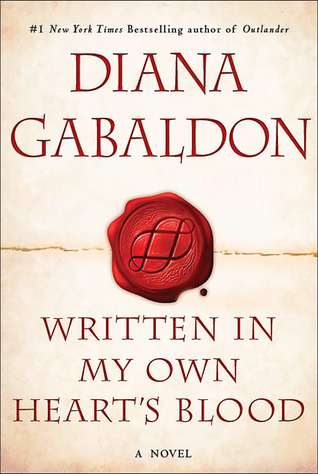 Written in my Own Heart's Blood
This is the eighth book of the Outlander series, which got super popular this year thanks to the Starz show adaptation. I've been waiting for this book for a very. Long. Time. And it didn't disappoint! It's always great coming back to Claire and Jamie (and of course, Lord John) and their adventures riddled with inappropriate jokes and sexy times. Also, the ending. ❤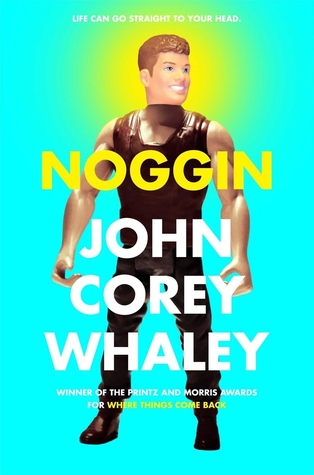 Noggin
Okay, this book hit me hard. Really hard. It's brilliant and inventive in its premise, which is that a teenage boy is brought back to life when his head is attached to a donor body. The main character made my heart bleed. Seriously, he made me tear up more than once, mostly because he was supposed to be a symbol of hope who kept getting hit by all these unfortunate scenarios. It really made me sit back and think about what we should be thankful for in life.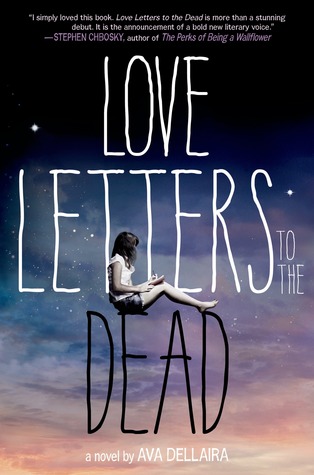 Love Letters to the Dead
I liked this book a lot more than I thought I would, especially considering it's an epistolary novel. The prose is elegantly crafted, and every single sentence is gorgeous. It deals with loss, shame, and family in a way that's both old fashioned and original.
All Our Yesterdays (2013)
I wanted this back when it was in hardcover, but this year it came out in paperback so I snagged it. So very glad I did. It's really hard to pull off time traveling these days, but this one nailed it. The novel is split into two POVs: the main character from the past and the main character from the future, who goes back to her past to set up a series of events to prevent her future from happening. It's really clever and actually made my heart pound with how well it sets up tension.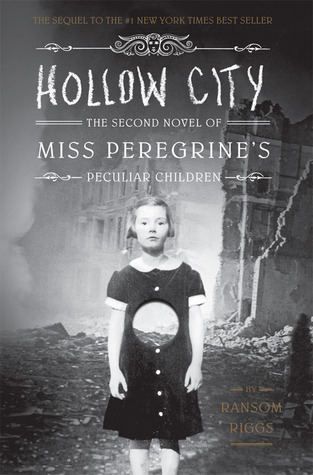 Hollow City
This is the second of the Miss Peregrine's books by Ransom Riggs, and it's even better than the first. It's really fun to get to know the supporting characters better, and of course, the old-time photographs are an awesome touch. But WHY did it have to end in a cliffhanger?! *impatiently waits for book three*
Neil Patrick Harris' Autobiography
Yes, I actually read a non-fiction book this year. Because, c'mon—it's NEIL PATRICK HARRIS. And more than that, the way he wrote the book is fantastic. It's a choose-your-own-adventure style of autobiography! Who else has done that?! (Answer: no one. Now go read it).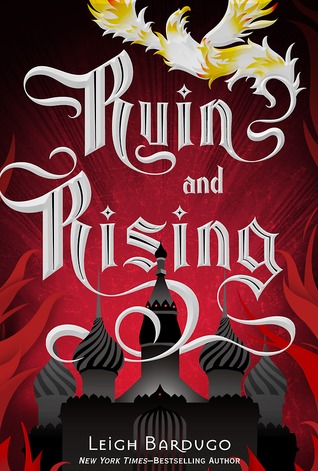 Ruin and Rising
This proved to be the best of the Grisha Trilogy. The writing was lovely, the characters were more realized than before, and intense, dark things were happening all over the place. Oh, and of course the magic and worldbuilding were spectacular. There needs to be more of this type of fantasy in the YA section.