One night, October 2013, I wrote four words. It was a very simple line, but I sat back and stared at it for a while:
"Two o'clock was missing."
"Huh," I said.
I wrote a lot more words after those ones. Soon, I had an exceptionally rough draft of a book. This process wasn't new to me; I had written a dozen books before this one, ever since writing my first (very long, very bad) novel at 15.
But this was different.
First, it was YA, and I was used to writing adult. Second, it was historical fantasy, not high fantasy. I really had no idea what I was doing, but I was writing about boys and clocks and depression and how it's possible to regain lost hope—and it weaved a spell over me.
I've been through a lot of highs and lows with this book. I loved it. I hated it. I dreamed about it. I shoved it into a corner. I revised and revised and revised and revised.
I wrote two more books, turning it into a trilogy.
"What the hell am I doing?" I asked myself. "Why am I making this harder?"
It had branded itself on me. These books, these characters, refused to let me go. I went to conferences and took notes and entered contests and rewrote my query a million times. I did everything humanly possible to understand—really, truly understand—how this game works, how this story works, how we fit into things.
Then, a miracle: an agent loved my book enough to offer representation. Since signing with the wonder that is Laura Crockett, I have traveled a million miles in just a few months. (Kind of literally, since I had a huge trip to India right in the middle of all this).
It was so crazy. Revisions, and submission, and hoping and despairing and bouncing between high and low, high and low. Caught between manic flights of euphoria and black days of wondering what the point was.
I'm going to annoy all of you and just say it: It really only does take one "yes."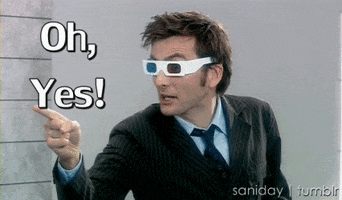 Now I can finally, finally, finally say that my YA trilogy, TIMEKEEPER, is going to be published by Sky Pony Press. The first book comes out fall of 2016. Here's the official announcement:
I've learned recently how scary and exhilarating it is to trust someone else with your story, but if that someone loves your characters and world as much as you do, like my editor Alison Weiss does, then you are gold. I'm thrilled to be in this situation, to learn more, to see where everything goes from here.
I've written thousands, if not millions, of words.
But I never imagined that the doorway to my dream would appear with just four.